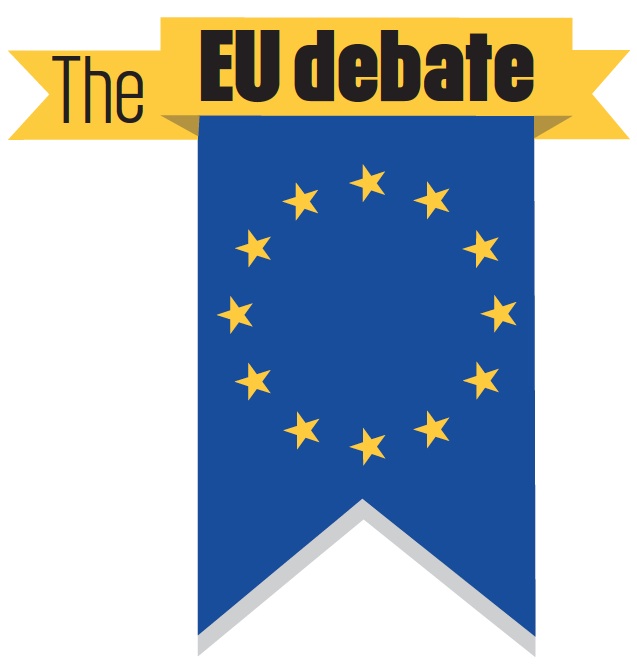 Now seems like an opportune time to meet the European Court of Auditors. The European Union is dealing with some major headwinds across a variety of fronts.
The ongoing migration and refugee crisis not only put unprecedented strain on the bloc's external borders but also rapidly exposed tensions between member states. A large question mark hangs over the future of the landmark Schengen agreement – which effectively dismantled the EU's internal borders – after some member states suspended Schengen arrangements and reimposed passport controls.
Migration troubles came hard on the heels of last summer's flare-up in the eurozone saga, when Greece came perilously close to leaving the EU's currency union.
Back in the UK, prime minister David Cameron has been subjecting some of the central tenets of the EU to his own stress tests – most notably free movement – as he seeks a deal he can put to the British people in a referendum on membership, widely expected to take place in June. The prospect of the UK exiting the union after more than 40 years remains a real one.
Many of these almost existential crises may on the face of it appear to have little to do with the EU's external auditors, charged with reporting on its institutions' financial compliance as well as assessing the success and impact of EU-funded policy programmes.
However, the court's president, its Portuguese member Vítor Manuel da Silva Caldeira, recognises that change is in the air. Late last year, presenting the ECA's annual report, Caldeira called for a "wholly new approach" to financial management across the EU.
According to Caldeira's diagnosis, the EU needs to rethink its priorities, make better investment decisions and simplify the rules it uses to define and measure success.
Over lunch in Brussels with PF, Caldeira reiterates these points: "We need to be clear, we need to have clear objectives and simple rules to manage – don't complicate life, but make sure you achieve your objectives."
Some of the court's findings can be alarming. A December 2014 report, for example, revealed that €666m in EU funding to develop and expand airports in five member states had in many cases failed to attract the expected number of passengers, and some of the airports ended up costing vastly more to run than they generated in revenue.
This is the sort of financial mismanagement and bad practice that can dog the EU's reputation and Caldeira acknowledges that "the court does not always deliver nice, kind messages". However, he highlights a fresh sense of momentum from EU policymakers, supported by the Dutch presidency which began in January, and has put transparent decision making, simpler legislation and streamlined administration among its priorities.
"Everyone acknowledges that we can't do business as usual," he says. "There is a momentum and we should use it to reconsider how best the budget can be used to be more responsive to the challenges and priorities of the EU but, at the same time, be more reactive to the needs that emerge. So we need to focus on what makes the difference for citizens and use the budget as an instrument, and not an end, to solve problems and make an impact."
It's inevitable that, where the EU goes, the Court of Auditors must follow. As a result, the institution has had to grapple with some major shifts in recent years. The size of the court – each member state nominates one member – almost doubled following the enlargements of 2004, 2007 and 2013, which saw former communist states as well as the small Mediterranean island nations of Malta and Cyprus join the bloc.
Caldeira says this increase from 15 to 28 members around the table has been the biggest change to the way the court operates. "The institution had to adapt the way it works, the way it is organised. We almost doubled the number of staff in 16 years."
The new, more decentralised organisational model introduced by Caldeira sees the ECA's work divided between five chambers, each with a different specialty and focus. A task-based approach has replaced the previous unit-based structure and resulted in an organisation that is flatter, leaner, more flexible and driven by demand.
However, the areas it is expected to probe have become more complex as the EU itself enters fresh territory politically and economically. The court has had to evaluate responses to financial crises, including the "troika" bailouts given to Greece, Ireland and Caldeira's home nation of Portugal. In addition, the new Single Resolution Fund, which will be used to bail out eurozone banks should they get into future difficulties, has also come into the ECA's orbit, putting further pressure on its skills and knowledge base.
Auditing these kinds of financial instruments is highly specialised – the ECA needs to audit the performance of the Single Resolution Fund itself, not just the authority managing it – and the court needs to be ready with all the necessary staff, skills and methods, Caldeira explains.
"It's a new area where we are working and we have to build our skills and approach from scratch," he says.
The court's Maltese member, Dr Louis Galea, recounts the effectiveness with which Caldeira steered the ECA through the "monster" of the financial crisis.
"Billions of euros of taxpayers' money were at stake, from both the EU budget and various national budgets," Galea tells PF.
Caldeira set up a financial and economic governance unit, bringing expertise from elsewhere in the court and supplementing that with external expertise. "Now we have a strong capacity to continue to follow this area as one of the priority areas of the court," says Galea. This will include scrutiny of macroeconomic policy and programmes, such as the European Semester – the EU's annual cycle of economic policy guidance and surveillance – and moves towards common regulation of banks and European Commission president Jean-Claude Juncker's European Fund for Strategic Investment.
Galea also praises Caldeira's patient and consensual style, an "ideal" fit for an EU institution influenced by a variety of strong characters and ideas, inevitable when there are 28 seats at the table.
Caldeira himself highlights the principle of collegiality: "We work in a very open way. We frequently have different views, and we strongly defend those views, but we respect each other… It's rare that we take votes. I try to facilitate consensus."
Caldeira joined the court as the Portuguese member in 2000, from Portugal's Inspectorate-General of Finance where he had worked since 1984. He assumed the presidency in 2008 and is serving out his third three-year term, which is due to expire in January 2017.
He tells PF he is "convinced" he should not stand again. "If you are elected, you should think these things are temporary."
The role has been satisfying, both personally and professionally: "I've learned a lot and I think I've achieved a lot of things. I'm happy that I've come to a point where reforms have come to light, if not yet implemented."
Reflecting on the past 16 years, he says: "If I compare things from 2000 with now, I think the court is a more relevant institution, respected, professional. One illustration of that is [we have] been recently chosen to be vice-chair of the International Organisation of Supreme Audit Institutions committee [and will be] dealing with professional standards. I think that recognises that, as an institution, we are applying high standards."
Caldeira and the ECA have championed the use of accruals accounting across the EU; the European Commission was an early adopter, shifting to ABAC accruals accounting in 2005, a big step towards compliance with the International Public Sector Accounting Standards.
It was a key move, says Caldeira, and allowed the court to have a better basis to see how things were done. It also helped the ECA to give a clean opinion on the commission's accounts, which had, notoriously, been subject to qualification for years. Although qualified opinions were issued for 2005 and 2006 – the first two years under accruals – for each subsequent financial year, the auditors signed off the EU's accounts as reliable.
As for moves towards a single system of European Public Sector Accounting Standards, the court has lent its support. It would make comparisons between member states easier, as when measuring the impact of deficits, Caldeira explains.
While the ECA's sometimes technical reports are no doubt instructive to the bureaucrats and legislators working for the commission and the European Parliament, Caldeira acknowledges that more needs to be done to inform and engage EU citizens. Even the residents of Luxembourg, where the ECA office is located, are barely aware of its existence.
"That is an illustration of what we need to do to raise awareness – that we exist and we have a physical location, but also to make our instruments of communication more relevant," he says.
One proposal being considered is to allow citizens to make their own remarks or observations on the auditors' website, as well as efforts to communicate in plainer language and a friendlier manner.
The EU's auditors have a crucial role, Caldeira says, in bolstering public confidence in an institution that is going through some testing times.
"As auditors, that's our main responsibility. We are the institution that can facilitate the accountability process, to build the trust of the citizens in their institutions and the European project and reassuring citizens that their money is well invested and achieving results.
"It's why we need to be closer to the citizens, making them aware of what we do and the results we find."
UK citizens will be mulling these issues this spring as the EU referendum debate gathers pace. On that question, Caldeira gives a small smile and a somewhat gnomic response: "The results of the British referendum will be what they will be and the European Union is here. The institutions will then see what happens. Probably, the future will be something we don't know. We cannot anticipate problems. It would not be good to anticipate."